Holy Memphis Ministries is a nonprofit organization committed to serving the needs of homeless women and children. Our mission at Holy Memphis is to provide basic services, such as shelter, food, clothes, and love. We are committed to helping each person achieve self- sufficiency through counseling, job training programs, Christians and interpersonal education, financial counseling, and any other activity that's uplifts the spirit, mind, and body in a positive and healthy manner. We are interested in developing the whole person and directing them back into society.
​
Any upcoming event will be listed below for future references.
10
Jan

Praise Day
On this day will have out annual outside banquet where we come together and praise god.
Giving Back
We go out to the community and celebrate life and offer the community food and wellnesss
Retreat Day
This day where all our members get together and we go rejoice in the lord and have fun.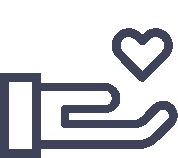 "Stand at the crossroads and look; ask for the ancient paths, ask where the good way is, and walk in it, and you will find rest for your souls.